WHITE STUDIO
We sell our textile designs all over the world under the brand White Studio. We present White Studio designs at the most important trade fairs.
Our artwork is detail oriented so as to offer the highest quality designs. We also guarantee our customers the exclusive use of the purchased textile designs.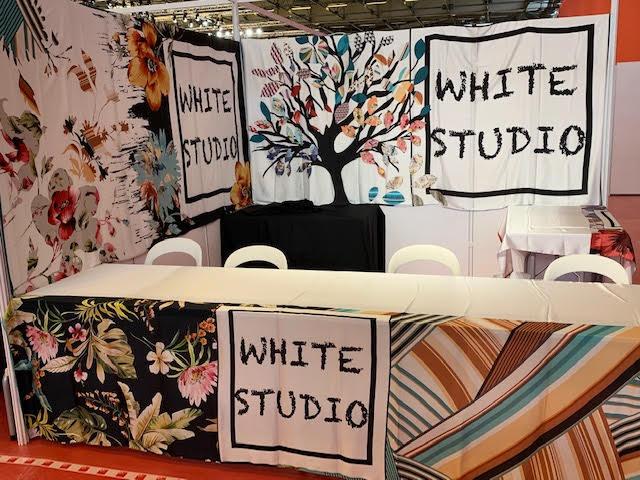 Our artists can produce any subjects, which can be inspired by design trends or by nature and by world around us. Our artists can reproduce customer provided designs on a commission basis to help them achieve their desired objectives.
We are able to put our customers' ideas on the fabric to help them achieve success. For this very reason, world-famous designers have opted our artwork.
We take great pride and satisfaction in our work. We strive ti correctly understand the customer's requests and respect their uniqueness of their work and the agreed delivery terms.
We are pleased to put our years of experience to the service of our customers.
OUR WORK IN 30 SECONDS